About Pinellas County
History & Facts
Pinellas County
, on Florida's West Coast, is a 280-square mile peninsula bordered by the Gulf of Mexico and Tampa Bay. The County from tip to tip is 38 miles long and 15 miles wide at its broadest point.
Pinellas County Government is a unique, complex mix of 25 governmental bodies: one for each of the 24 cities /municipalities and one for the
unincorporated area
. Almost half of the county is unincorporated and the residents living in these areas are governed by, pay taxes to and receive services directly from the Pinellas County government.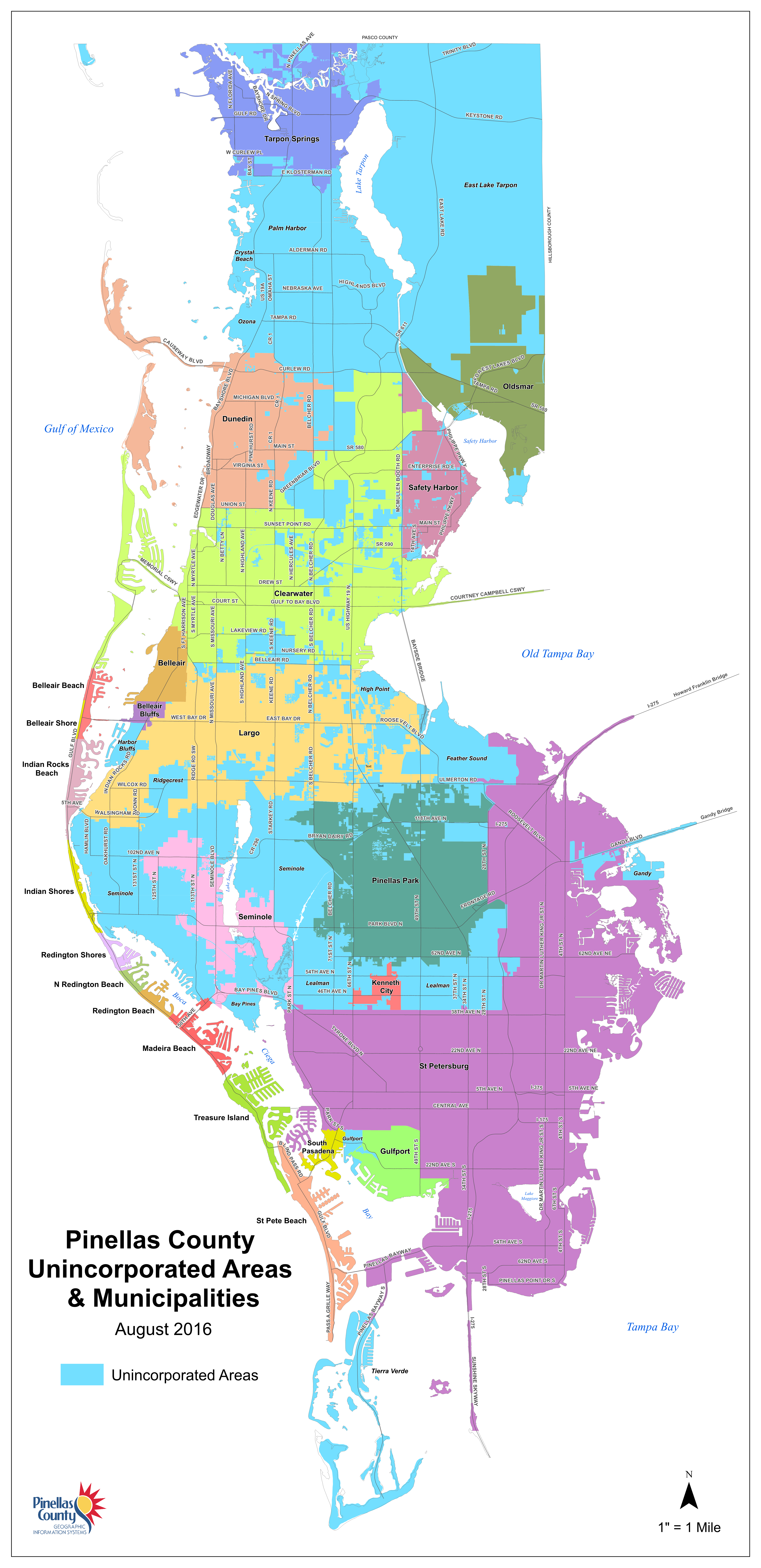 Pinellas County Historical Background in detail.